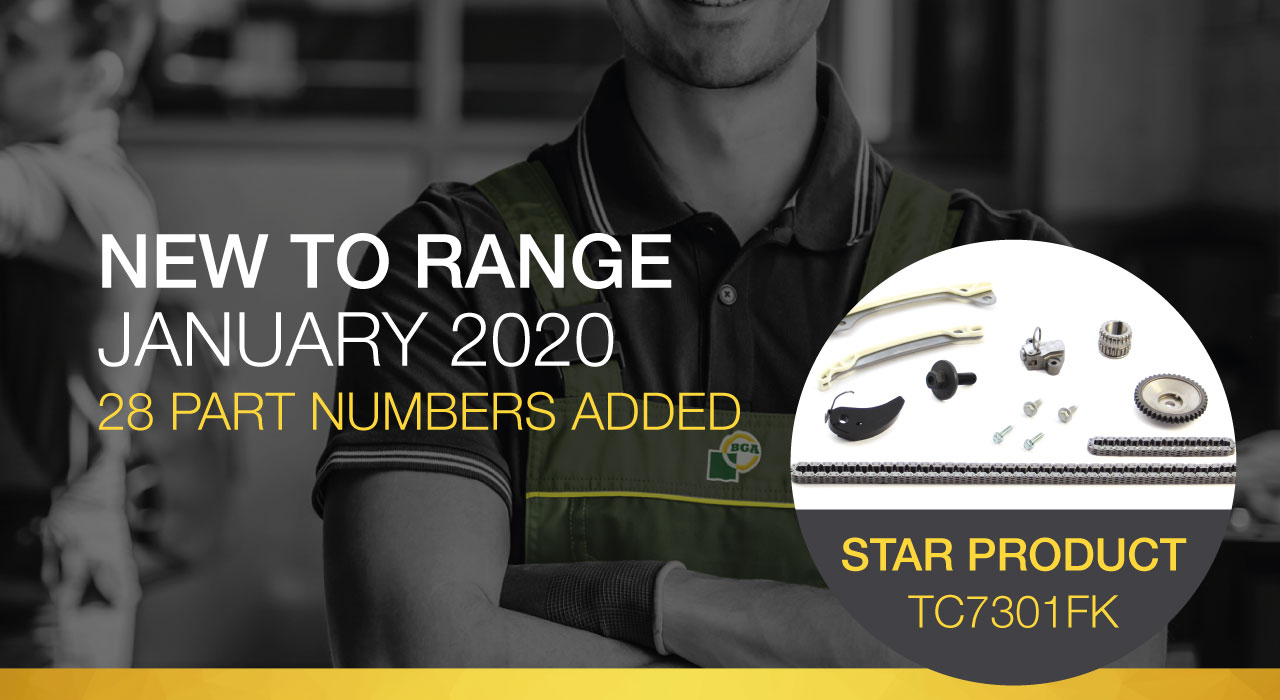 06 Feb

January 2020 | New To Range

Be the first to market with 28 part numbers just added straight from the production line!

STAR PRODUCT:
TC7301FK – fits the H4B Renault engine. This engine is prone to the timing chain rattling as early as 35,000 miles. Once this has been diagnosed as the timing chain it is recommended to change not only the chain but all of the guides, sprockets and tensioner. With this specific kit, an oil pump chain, tensioner and sprocket are also included.

Download our latest NTR here: https://bgautomotive.co.uk/bga-new-to-range/
Receive our new to range directly to your inbox!