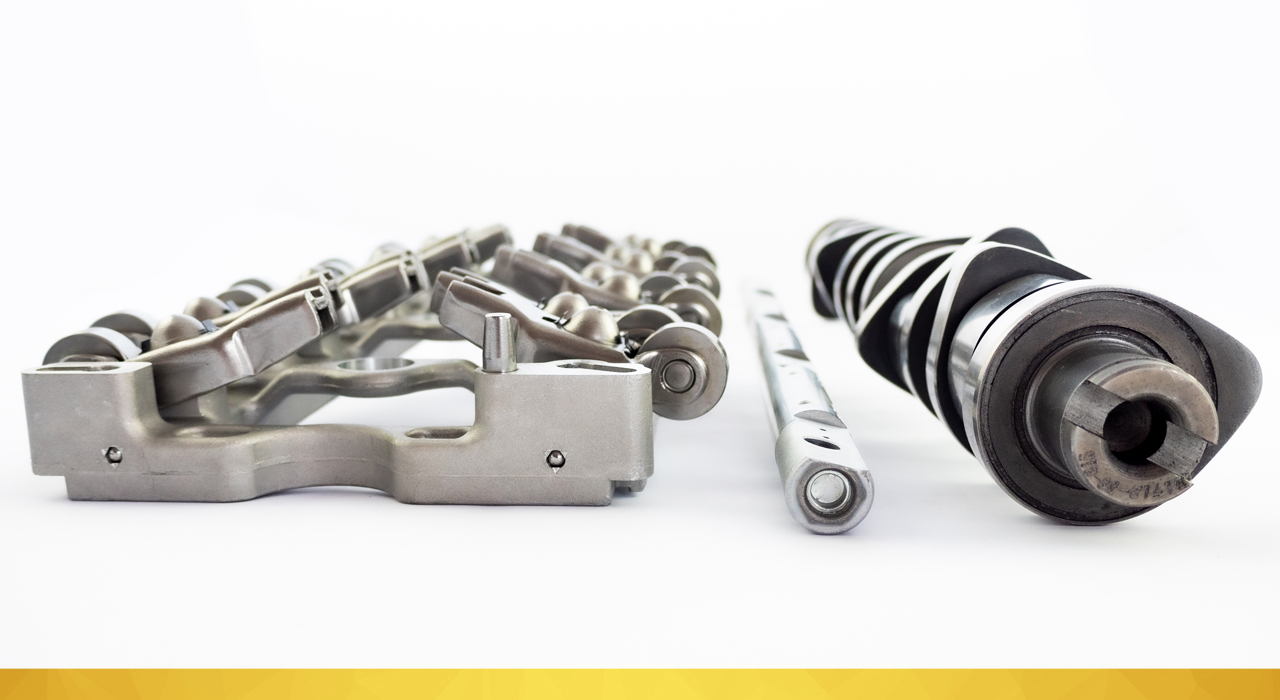 15 Nov

Camtrain; the victim of timing failures

Camtrain, or Valve train as it's often known represents some of the fastest moving parts in the engine and the aftermarket. All movements being precisely timed and controlled by the camshafts and the timing system driving them. The valves need to open and close at the perfect time for optimum combustion, power and efficiency and more importantly, to move out the way of a charging piston flying towards them. One mistake or a failure from the timing system and many of these components will need replacing. Fortunately for the aftermarket, these timing system issues produce the majority of trade for camtrain.

BGA's Camtrain range covers the whole spectrum of Camtrain products: Camshafts, Lifters, Rocker Arms, Rocker Arm Bridges, Thrust pads, Valves and guides. Everything you'll need to repair the camtrain system.

BGA's Camshaft range features both hollow and solid units, depending on OEM specification. Each camshaft is hardness and surface tested, alongside being made from high quality steel or iron. Each lobe is inspected to ensure the correct lobe angle and surface finish for perfect operation. The camshafts are also available as kit including the relevant lifters, rocker arms and thrust pads.

From the Camshaft we move onto the Cam Followers, as per all of the camtrain components, our Rocker Arms, Cam Followers, Shafts and Hydraulic and Mechanical Lifers are all hardness and surface tested to ensure durability as well as manufacturing from the highest quality base metals followed by metallurgical analysis to ensure consistency and quality control. Going that extra step, BGA provide the perfect work surfaces by using diamond like coatings (DLC) where required for ultimate performance, where OE requires it.

Finally working down to the valves and guides. BGA's range is beautifully machined to micron tolerances, the valves and guides have been developed side by side to provide harmonious functionality. The range includes stellite, bi-metal and sodium filled valves, with model specific fitting instructions. All components are individually packed too, ensuring they don't damage each other in transit.

As one of BGA's original product ranges alongside gaskets, BGA's Camtrain range has been leading the aftermarket since our inception as the aftermarket arm of the 4BG group, an original equipment supplier at the turn of the millennium.

When buying Camtrain from BGA – you are not only buying parts that are 100% fit for purpose, meeting OE standards or higher but also buying the vast experience that comes with BGA in Sales, Marketing, Technical and Warranty. Fit better – Buy BGA.