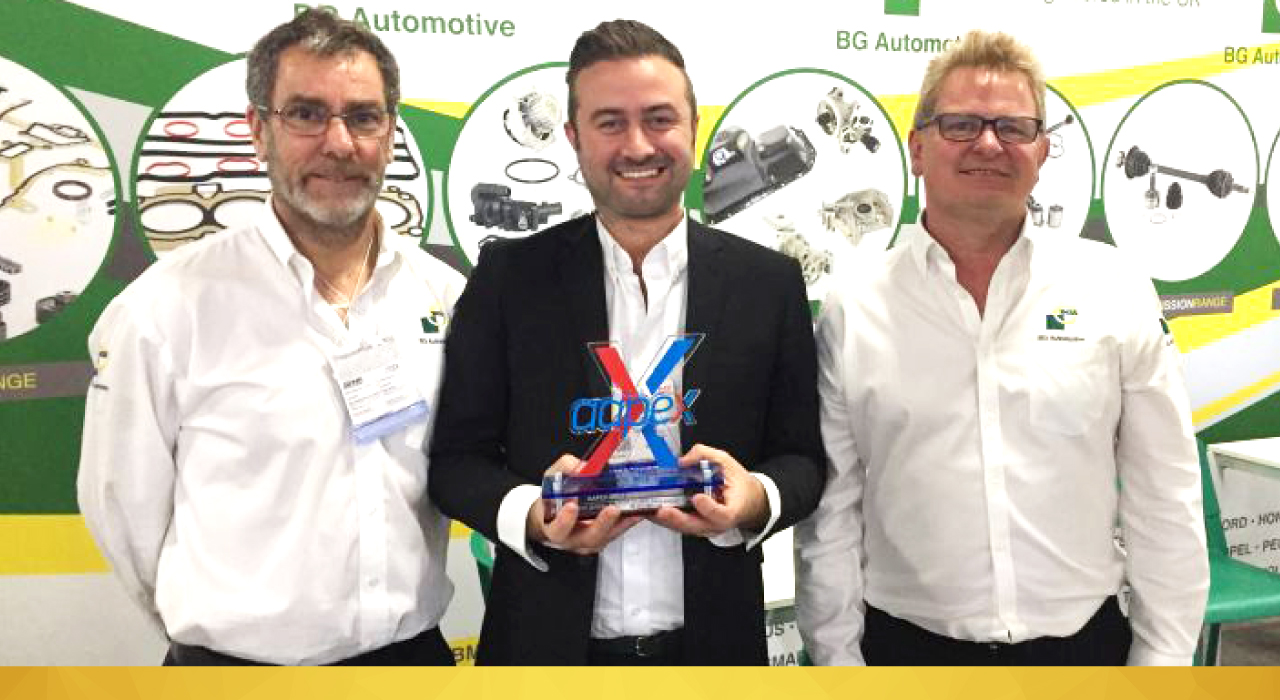 14 Mar

AAPEX, Las Vegas Award
BG Automotive (BGA) is proud to announce that their stand has been awarded Best in Class at international automotive show AAPEX 2018, Las Vegas.
Featuring more than 2,500 exhibiting companies, AAPEX is a hive of the latest products, services and technologies from the Automotive industry.
And with approximately 162,000 automotive aftermarket professionals from 135 countries in attendance, it is fantastic that BGA have received such recognition.