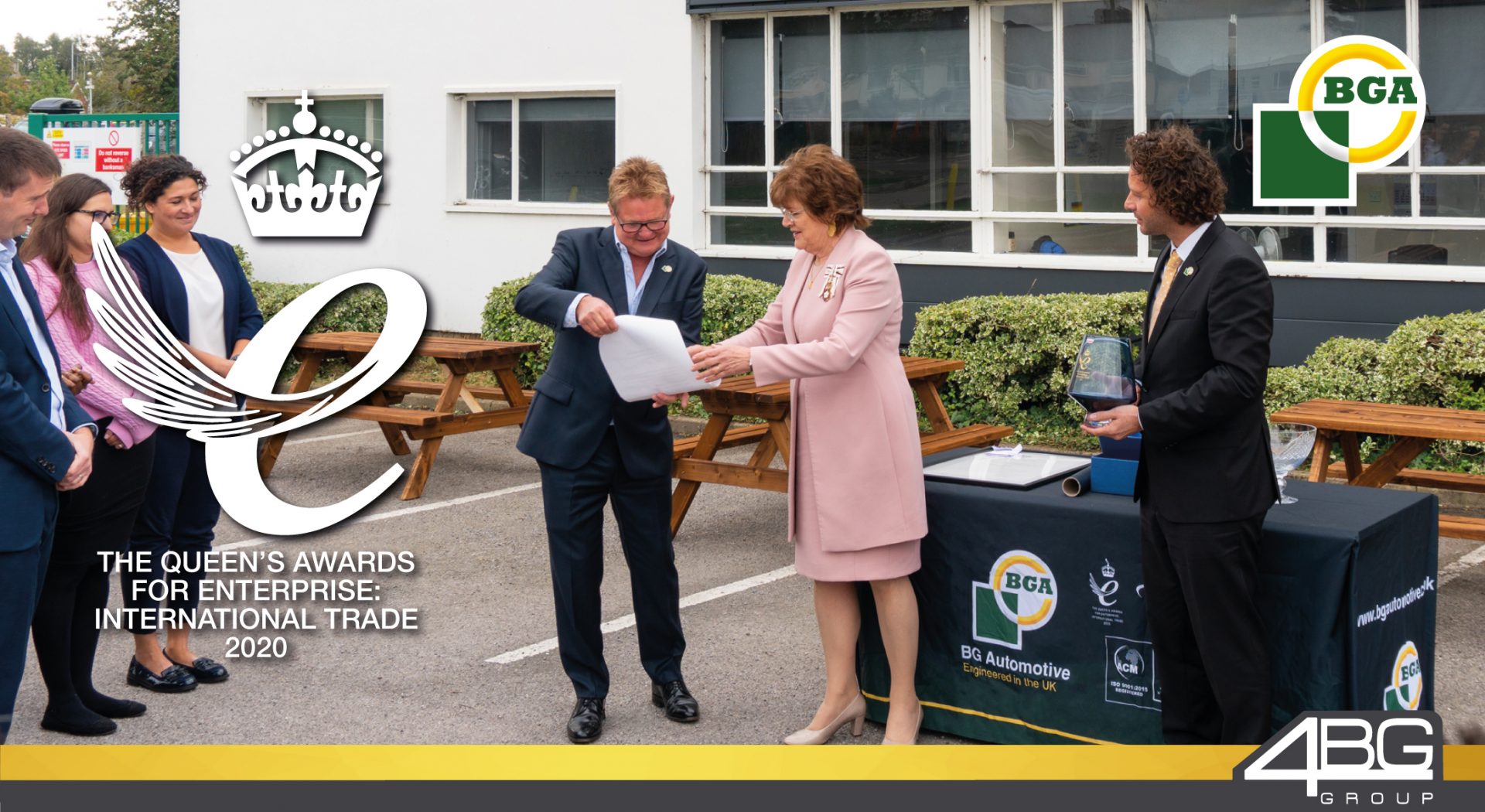 13 Oct

BGA's Worldwide Success recognised by HM The Queen

BGA has been awarded the highest Royal recognition for any business in the UK for the second time 'The Queens Award for Enterprise: International Trade 2020.' BGA was the only business in Wiltshire to receive this award out of 220 organisations nationally recognised.

Flying the flag high for the UK and joined by the Lord-Lieutenant of Wiltshire – BGA were finally able to celebrate and receive their Award. Due to covid restrictions, they were unable to celebrate their award last year. The award adds significance to the British Heritage overseas and gives BGA the edge against competitors when positioning a British Automotive brand.

Announced on the 21 April 2020, BGA has been confirmed as a UK leader for its excellence in international trade, dominating European, Russian, Middle East, African, Asian, American markets and are experiencing high demand from countries as far as Australia for their popular, renowned premium quality aftermarket parts and components.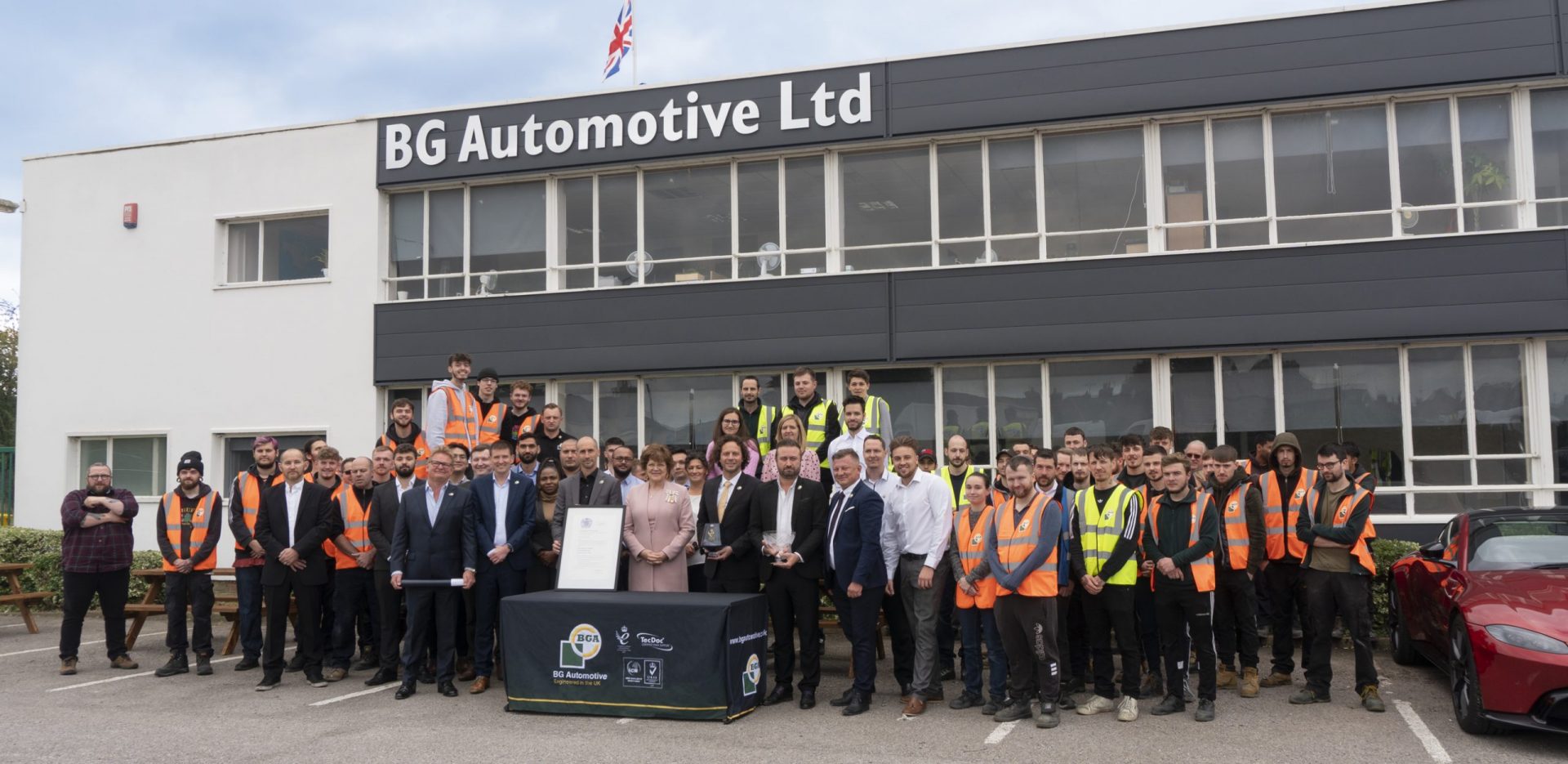 Day by day the BGA is entering new markets. Spreading the brand name, increasing the awareness, and creating a global brand. In the past 5 years we have put our flag in 12 new countries across the world… I'm very proud to be here today and receive this award on behalf of the whole company…. As it was for the British Empire! The Queen's award is the result of great teamwork, and tremendous efforts made by each of us.
The growth within BGA is clear, with the staff head count and turnover quadrupling to now over 130 since the last award in 2015, adding plenty of opportunities for work in Swindon and the surrounding areas.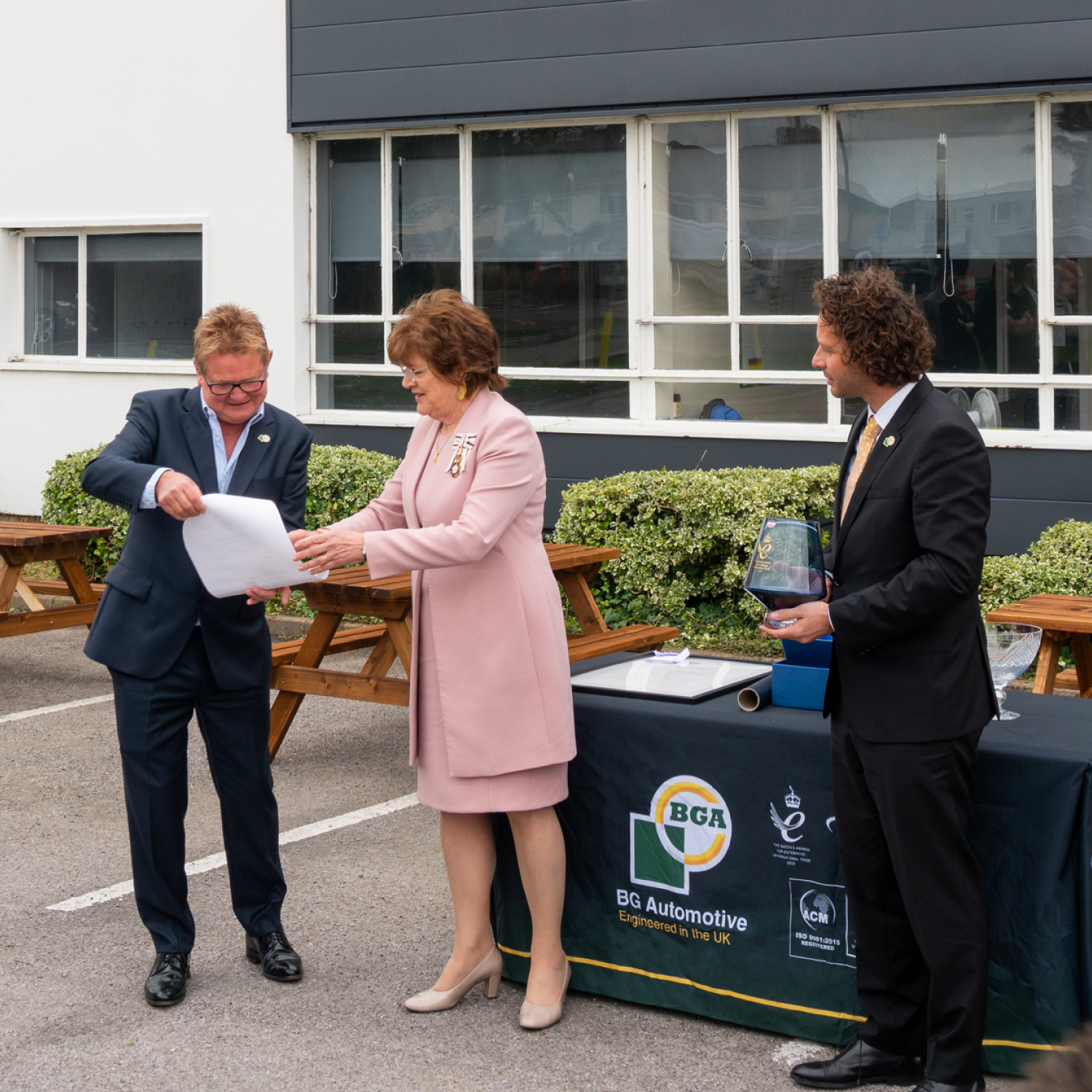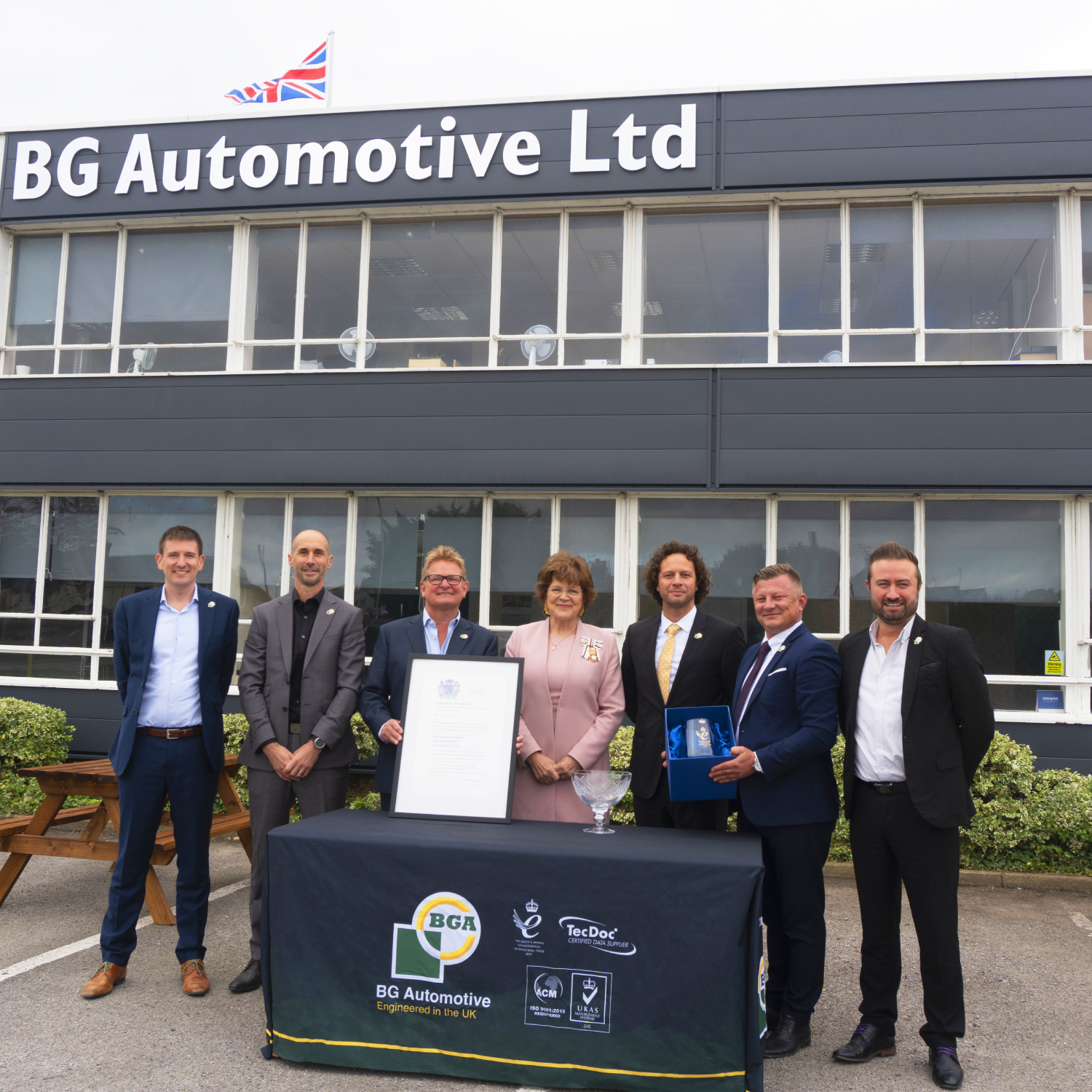 It was a pleasure to present the Queen's Award for Enterprise in International Trade to BGA, and particularly to meet Mr Davide Piaser Export Manager who had come over from Italy. I would like to congratulate the whole company for its continued growth and success. This Award is not only good for the company but for the Borough of Swindon and Wiltshire as a whole. I was given a delicious lunch too! Thank you and Bravo!
BGA will continue to slowly but surely, enter and become prominent in every market in the world, flying the flag high for the UK Aftermarket. Look out for them and follow the progress on social media @bg_automotive.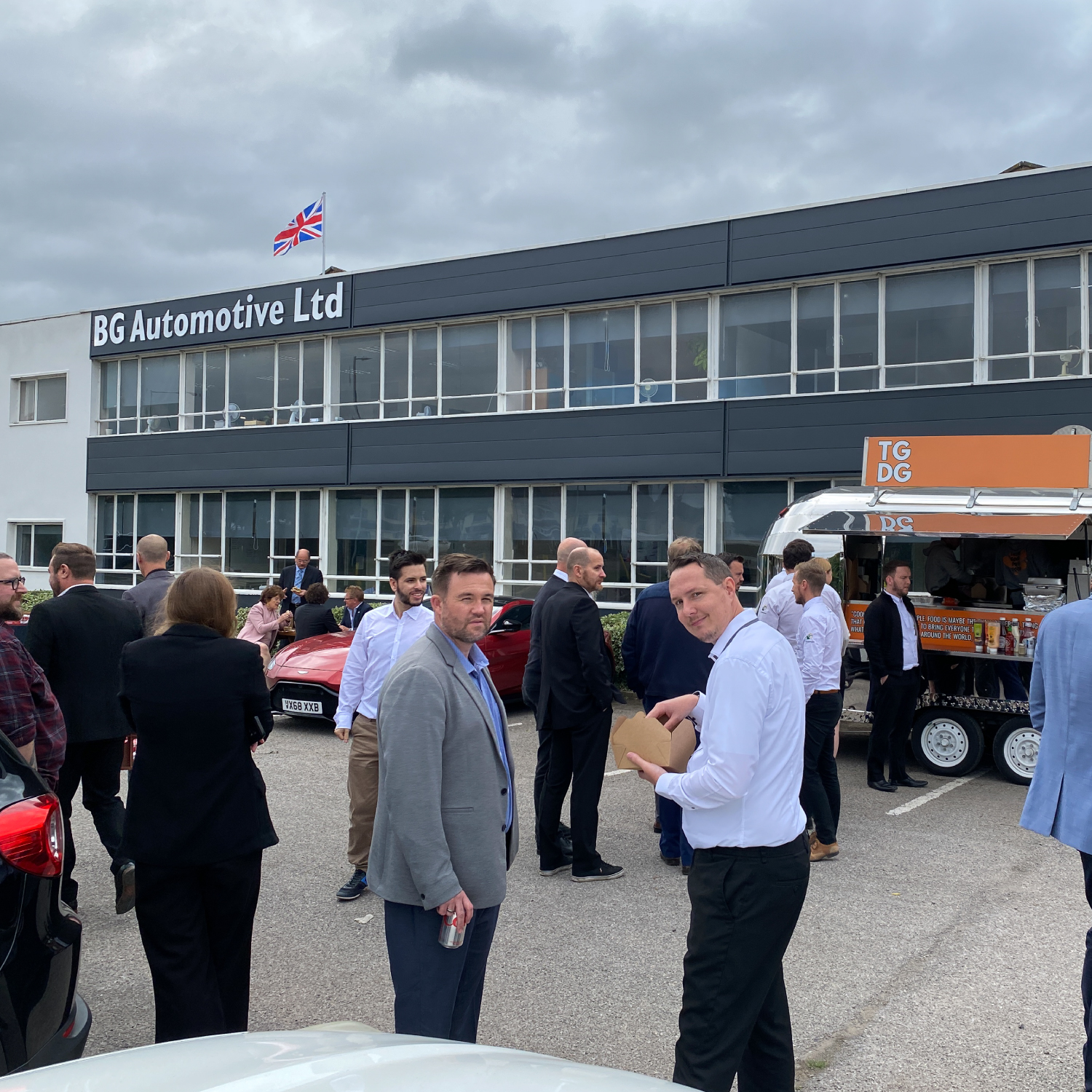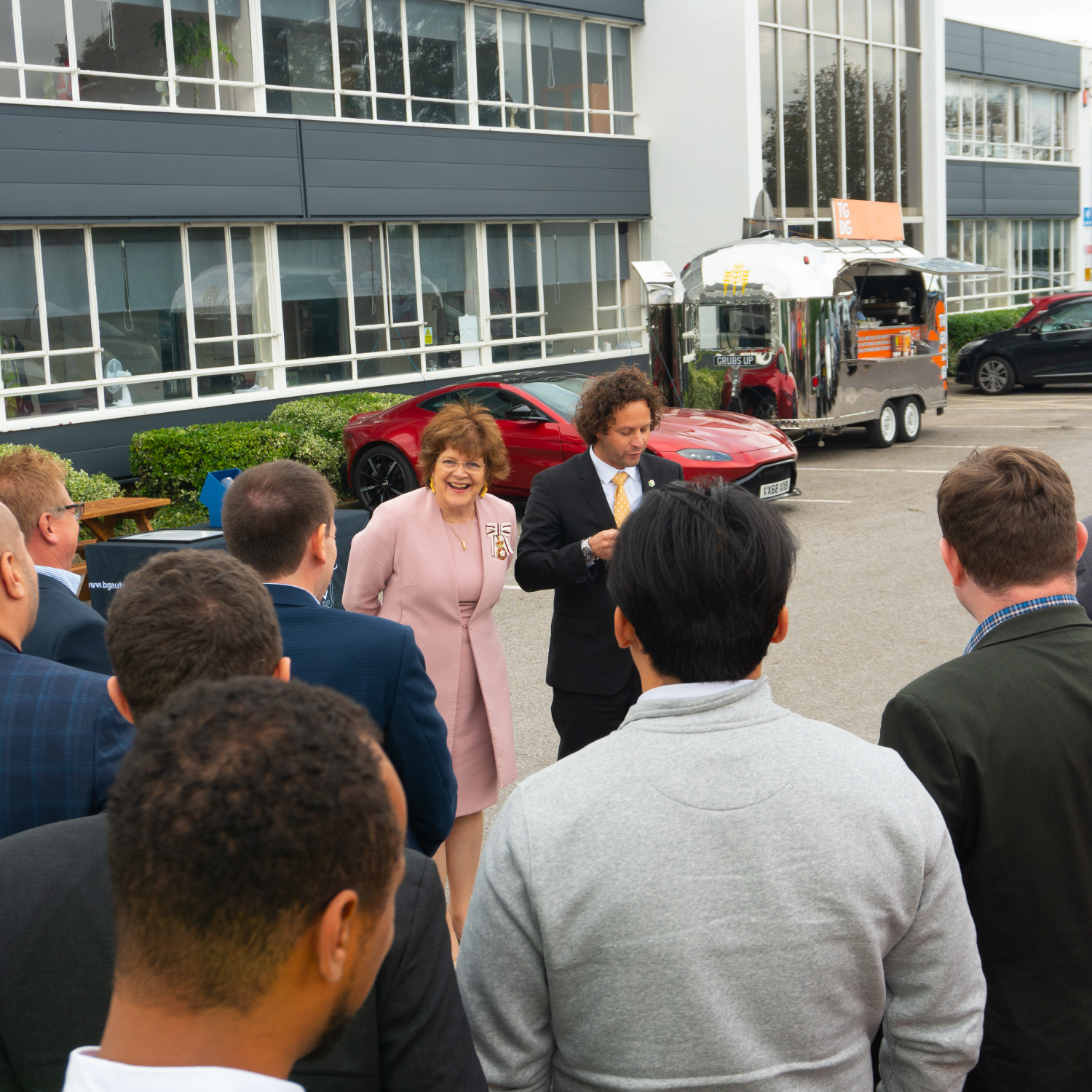 About BGA (BG Automotive):
BGA is an Automotive Aftermarket parts supplier, celebrating over 90 years of OE manufacturing heritage as the aftermarket division of the largest privately owned OE supplier, 4BG Group, established in 1929.
BGA focuses on providing one of the largest ranges of high quality, competitively priced parts in the aftermarket containing Auxiliary Drive, Camtrain, Cooling, Gaskets, Lubrication, Power Steering, Steering & Suspension, Timing Belt Kits, Timing Chain Kits and Transmission.