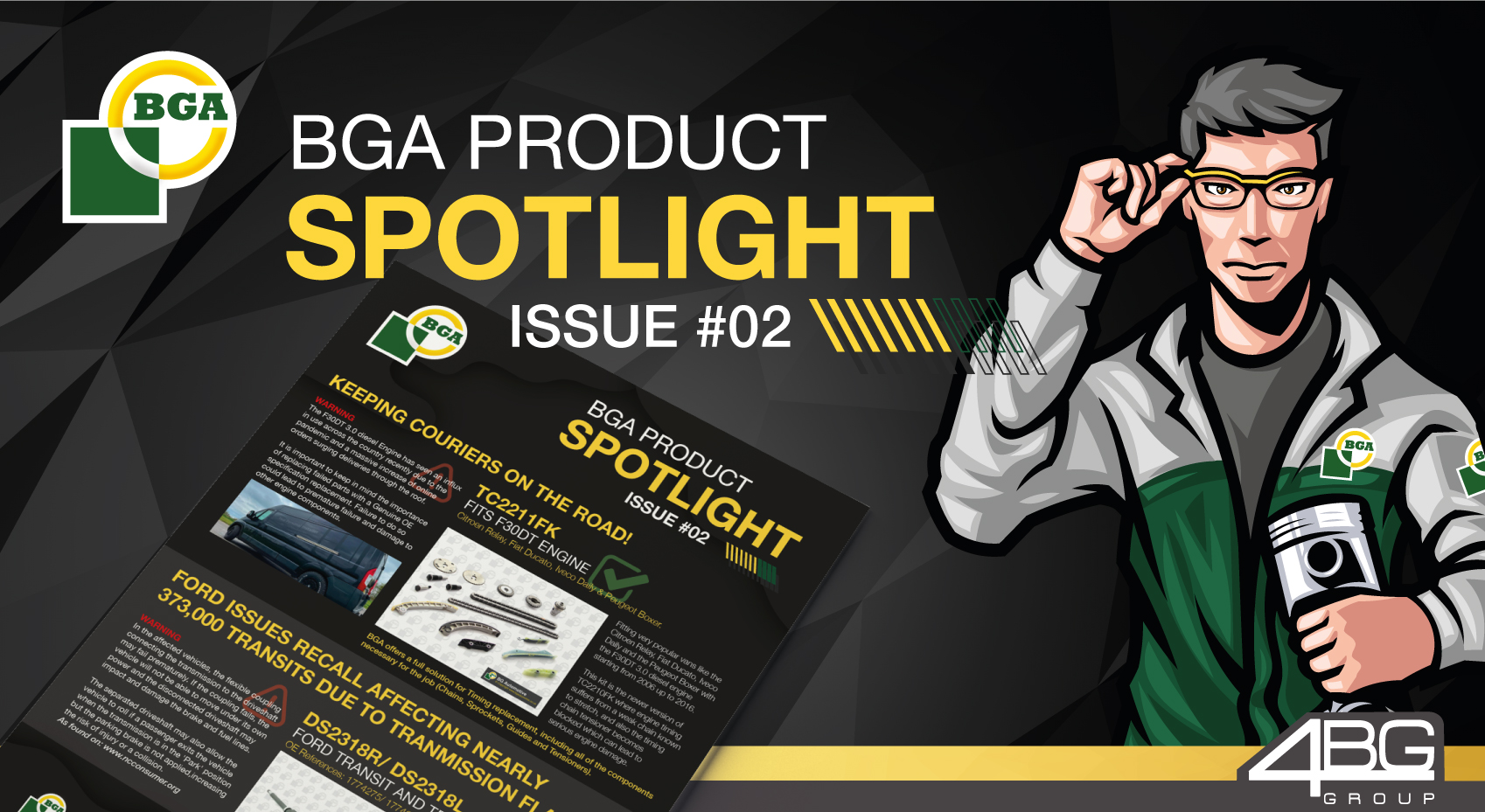 30 Apr

BGA PRODUCT SPOTLIGHT #02
Brand new from BGA! PRODUCT SPOTLIGHT ISSUE #02
BGA Product Spotlight is published fortnightly and has been designed to share top performing products and insights into the Automotive Aftermarket from our extensive databases and technical knowledge.
This weeks issue #02 highlights:
– Keeping couriers on the road! Citroen, Fiat, and Peugeot vans.
– Ford issues recall affecting nearly 373,000 Transits due to Transmission flaws.
DOWNLOAD BGA PRODUCT SPOTLIGHT ISSUE #01